Wilmington, North Carolina-based post-hardcore band HE IS LEGEND will release its third full-length album, "It Hates You", as on June 23 through Tragic Hero Records.
The track listing for the CD is as follows:
01. Dicephalous
02. Party Time!
03. Everyone I Know Has Fangs
04. The Primarily Blues
05. Cult Of She
06. Stranger Danger
07. Don't Touch That Dial
08. Decisions, Decisions, Decisions
09. Future's Bright Man
10. China White III
11. That's Nasty
12. Mean Shadows
Fan-filmed video footage of HE IS LEGEND performing the new song "Everyone I Know Has Fangs" on December 5, 2008 at at the Macon Venue Project in Macon, Georgia can be viewed below (clip uploaded by "whatfuckingever444″).
The band's second CD, "Suck out the Poison", came out in October 2006.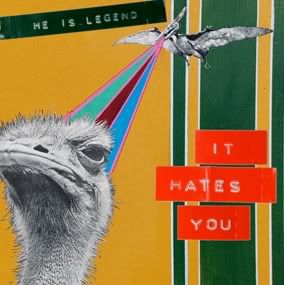 Labels:
News